Stefan Otto- Your personal training partner
About himself - Biography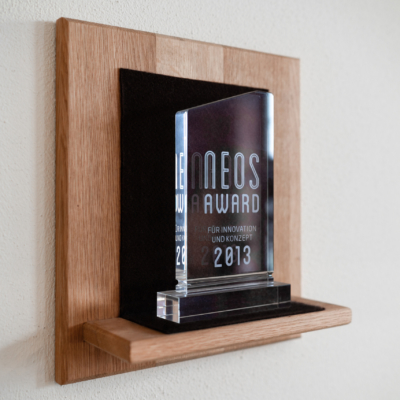 As a non-doctor and non-therapeutist I enable you to realign your body functions. I do not see myself as a classical fitness trainer but rather as your personal training partner on your healthy path. My work is based on many years of technical, national and international exchange with doctors therapeutists and trainers.
Born 1969 in Hoyerswerda
1979-1984 Competitive Cycling
1982-1985 Breakdance, Jazz dance, pantomime dance
1980-1985 Power training with professional weight lifters
1985-1988 Parachute Service by the NVA
1986-1988 Triathlon
1987-1989 Ballett & Modern Dance
1989 Moved to Hamburg
1990 -1998 Freestyle Sport Parachute jumping
1991 Acquired Trainer B License at the BSA Academy qualified fitness trainer in various big well-known fitness clubs in Hamburg
1992 Beginn der Tätigkeit als Personal Trainer mit eigenem kleinem Studio
1994-2003 Accompanying my clients abroad: Caribbean 3 Months Filmshoot "Klinik unter Palmen", New York, London, Croatia, Sardinia, Dubai, Africa, Norway, Maldives, Mauritius, Switzerland
1995 Qualified as a trainer for sport rehabilitation at the BSA Academy
1996 Neue vergrößerte Studioräumlichkeit
2001 Production first Training video BQ
2002 Entwicklung des BQ Equipment
2003 Ausbildung i Tuina nach Prof. Meng
2003 Eröffnung des Studios BQ ganzheitliches Trainingskonzept mit neuentwickelten Studiogeräten
2003-2009 Market leader in Hamburg for private fitness studio with 120 clients
1996-2009 intensive extension of networking with all areas of medicine as well as sale of more than 100 Life Fitness Cardio devices to my clients
2009 BQ Studio Hamburg and relocated to Dresden
2009 Opening BQ Studio by Stefan Otto on 280 sq.m. in Dresden with completely new equipment and furnishing in ZEITENSTRÖMUNG
2010 establish of BQ Studio by Stefan OTTO GmbH
2013 Winner of the NEOS Award for Concept and Innovation
2015 Final relocation and expansion to 360 sq.m. of the BQ Studios at Messering 8c in the Erlwein Forum on the fair area in Dresden
Only when a person lets go of everything that makes him sick, does he have a chance to recover
Career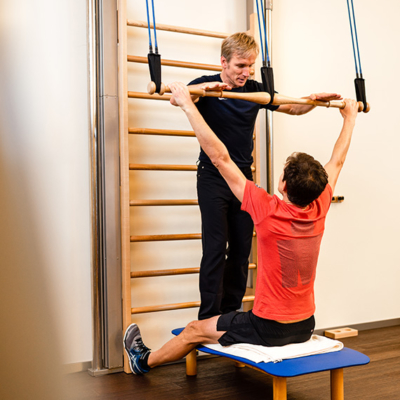 It is due to two friends in Hamburg that I dedicated myself to the idea of becoming a personal trainer. My perseverance and innovative training are the stepping stones on which I have been pursuing my career since almost 3 decades. It was a development for myself and for the sport, which surprised even myself sometimes. I have always acted instinctively, and out of this I developed a concept which is unique – The healthy path to yourself.
It al started in 1991 with remote studies at BSA Teaching Centre for Trainer B-License. Shortly after this I worked in two renowned Hamburg studios where I quickly understood that the serious attention on clients was not the focal point. In order to lead a person into an optimal state requires a lot of attention and motivation. In the very first training sessions I quickly realized that it was either difficult or impossible for the clients to execute the exercises.
I needed several years to find out why.
Our body language begins with the ABC, this is what I refer to as the basis and fundamental principle of our innate movement. It consists of stamina, flexibility, balance and strength. For me it was normal, through competitive sports in the former GDR, to be able to move my body freely. This gave me the first impulse to look differently, at how members should be diagnosed with regards to their current physical condition. The management turned a deaf ear to my ideas. At the same time, new member registrations increased rapidly after introduction of my training concept.
The thought fascinated me so I could act freely and let my ideas and motivation for body training move ahead.
After a year, it was the end of pure studio work for me and the time had come for independence.
Through the international experience of my Hamburg friends I got the information what personal training actually is and how it functions. The idea left me fascinated so I could continue, completely independent, and allow my ideas and motivation for body training to go forward. Quickly a suitable text and a photo were found for a logo. Thus I began in 1992 to deliver my first flyer to selected households. After 14 days I received the first enquiries for personal training. These were followed by visits to offices, outdoor training and home visits. During this time I felt that I needed a neutral place for my new customers so that they are not always confronted with their own energies.
I refurnished my one-room flat to the smallest studio in Germany.
It was furnished with a mirror, wall-bars, pull-up rod and the first stamina devices in home versions of Life Fitness: Stepper and Treadmill. The more clients I had the more physical problems and details from different directions came my way. I found a way to the physical basis that in turn helped me to quickly resolve problems and pains. I contacted therapeutists to find answers to my questions. Why are my clients in this condition? What is the cause?
My mission was and is, to get to the bottom of the problem.
Very often I heard the reply. "Won't work, that's how it is" or "it is a genetic problem". In the fitness studio i received the information, if it doesn't work, skip the exercise. Just as if I would completely ignore a function.
This was dissatisfying. I was sure that nature has not intended one-way streets.
My first trip abroad in 1993 took me to Florida for 5 weeks. There I visited the reputed studio owner Joe Cerulli from America. I was impressed by his philosophy and method by which he offered various components from rehabilitation to body building. He had a large team who always sat together at a table and made all decisions. When I asked him how I could identify disturbed functions in a person, in order to resolve them, he could not give any answer. I travelled back to Germany with more than 100 videos and books on fitness, rehabilitation, dance and gymnastics.
While carefully sifting through the information, I found some new ideas for exercising and techniques but nothing helpful for someone to regain his centre once he has lost it. The illnesses caused by civilization spread out widely in our societies. It has always been my way to detect the problems that have manifested in an individual body.
Then I begin to find the resolution, how I can relieve the problems in the individual and balance them in future. As it is not in my power to change society.
After 1,5 years of a private studio I already had 60 customers standing in front of my door. Training developed faster the more or better the tools I had to work with. One day Klaus Jürgen Wussow (former German Actor) and many other customers advised me to relocate to another more representative studio – away from this high-rise building for asylum seekers. In 1996 I shifted into an old backyard shack in Winterhude, on 2 levels with 80 sq.m.2 Here I started intensive research for solutions which in turn drove the further development of my training equipment enormously. Through the power of precise observation and my intuition during the training with clients, I always came up with new ideas.
The problem was that there was no equipment for the exercises I had in mind.
The fifth carpenter I spoke to understood my ideas – until this day. At the Reha Messe 1996 I met Sven Krüger of REHA TECHNIK who developed and built for me my treadmill and many devices thereafter. Thus, even in 1999 my studio had become too small and I searched assiduously for new premises. They were found in 2002 with a new concept and an enormous investment.
The BQ STUDIO BY STEFAN OTTO was born with the BQ Body Quotient.
This is a unit of measurement for me by which I can pinpoint exactly and show to a client just where his actual position is and where his  real potential. Body intelligence stands for information and instinct to regain body functions and keep them in force for a lifetime. At this point I realized that there was no longer any connection to mere fitness and especially not to physiotherapy.
My work always depends on the particular human profile. So I found my own term for my vocation: "Body Profiler".
The new studio in Bahrenfeld at the Otto von Bahren Park had a size of 2252 square meters with a ceiling height of 4,50 meters and it was very bright. The quality of work and the sequencing improved enormously, I was now able to accommodate two clients at the same time for training in this space. While the more experienced customer used the separate stamina room for warming up, I could train someone on the other side. Even though I opened my studio at a far side of the city at 12 km away, it was fully booked in only 6 months. In order to look after my customers all round, I needed a network of specialists in medical as well as alternative professions. Whenever I found a disturbance unsolvable by me, I arranged an alternative for them.
After 7 years of successful work, I took a big step and left Hamburg.
It was the hardest decision in my career so far to relocate and wish good-bye to the Hamburg society. I followed my heart and had the vision to establish the first big BQ Studio for body training. In order to make this dream come true, I had to settle in Dresden first and then advertise.
I found the studio of my dreams in the Zeitenströmung, which was renovated all to my specifications. The first BQ Studion in Dresden comprised 2802square meters as well as new equipment largely overhauled. Multifunctional options were a real treat. Two years of hard work and unwavering optimism resulted in a regular clientele of 80 people.
In summer of 2015 I enlarged the BQ Studio and evolved the best solution for myself and my customers regarding space and furnishing. I could actively co-create the 3602 square meters studio space on the fair area of Dresden as per my preferences and as such achieve a maximum of efficiency. Now I have found my ultimate place in Dresden and find happiness every day when I come here to work. Convince yourself too of the charm of the place and of my personality.
It will be my new task to put down in writing my experiences with body training, to develop a method of teaching and multiply my method. That means opening a big studio with many body profilers. A studio without membership but with the intention to help people as they need it.